George Frederick Weekes and Evelyn Bass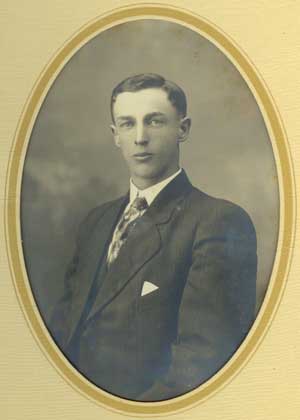 This information was found at findagrave.com, researcher Susan Garske Sylvester.
"George Frederick Weekes (Fred) was born on November 24, 1895 in Lombardy, South Elmsley, Leeds, Ontario. His parents were John Alexander Weeks and Hannah Gallagher Weekes. He was the third born of six children. His parents were farmers and he was raised in Elmsley. It is not hard to understand how he met Evelyn Florence Bass because on the 1922 Census of Canada their families were on the same census page.

Marriage Record: They were married on October 21, 1920 in Smith Falls, Lanark, Ontario. George Frederick Weekes was 24 years old. His parents John A Weekes and Hannah Gallagher Evelyn Bass was 22 years old. Her parents were Richard Bass and Katherine Fox. Their religion was Methodist. Clergyman was John D. Ellis
Occupations: He was a farmer and she was a farmer's daughter
Both said their birth place was South Elmsley Witnesses to their marriage were Austin Bass of Lombardy and Lola Bell Weekes of Lombardy

The 1921 census of Canada
Frederick and Evelyn Weekes were living in Elmsley South Township, Leeds, Ontario and his occupation was a farmer. He was 25 and she was 23 years old.

They had two children:

1. Gerald Weekes Born Feb 17, 1922 Lombardy, Leeds, Ontario. He died on May 6, 2012 in Smith Falls, Larnark and was buried in Lombardy Methodist Cemetery.

George died January 21, 1958 in Lombardy, Leeds, Ontario. He was buried in Lombardy Methodist Cemetery in Lombardy."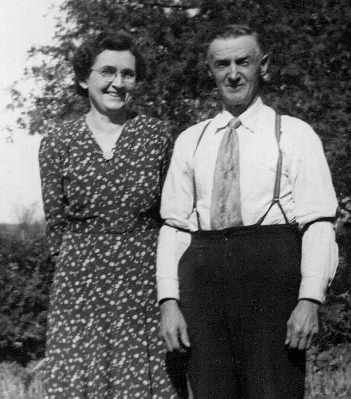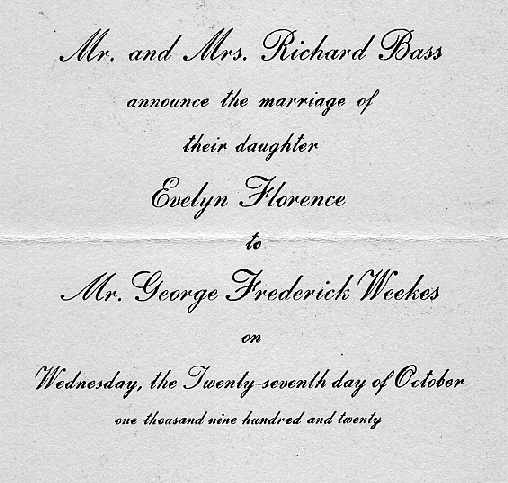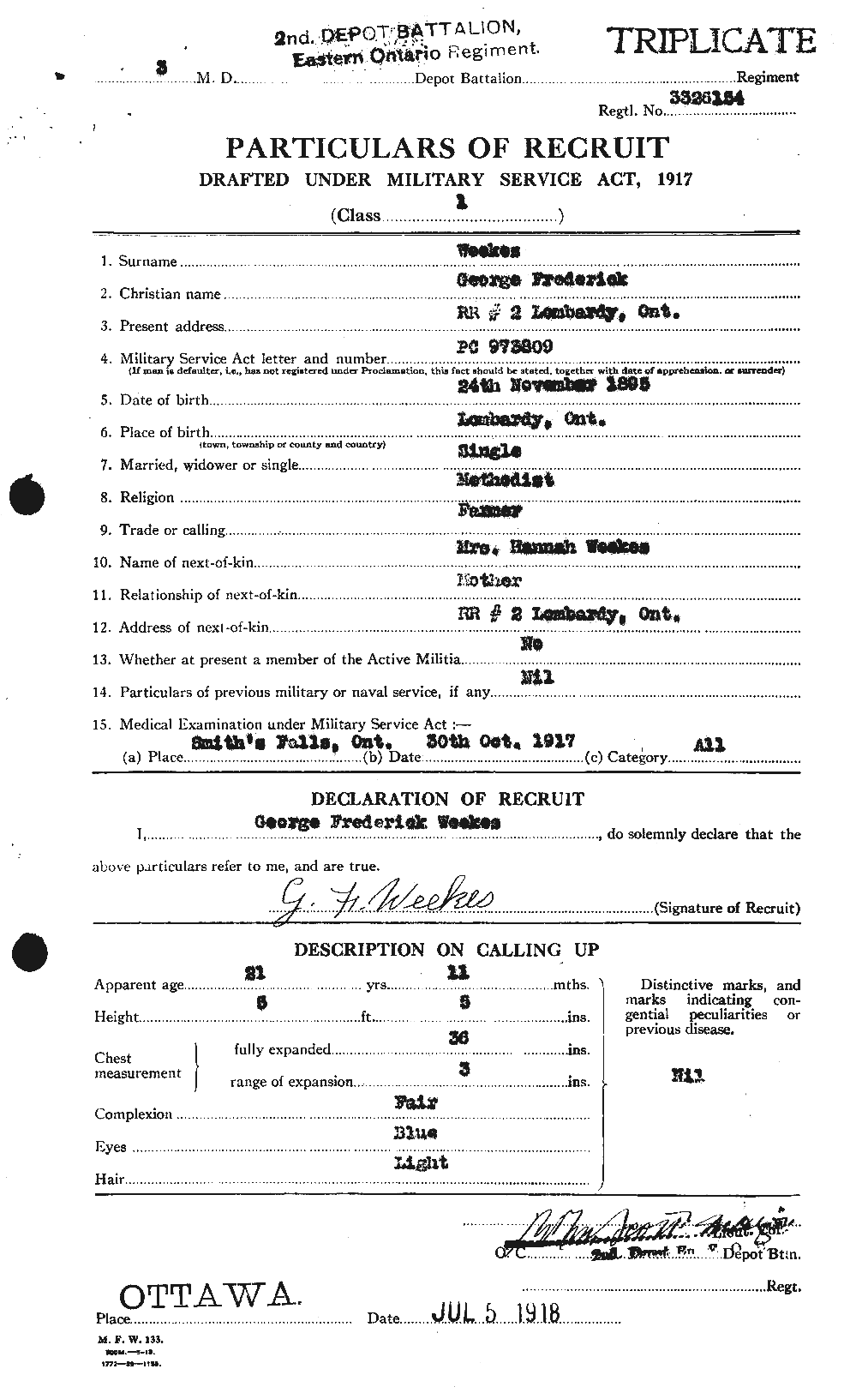 ---
Gerald Elmer Weekes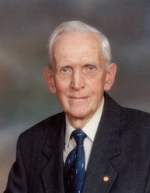 Obituary
Weekes, Gerald E.
Masonic Member ~ Otter Lodge #504
Passed away peacefully in hospital, Smiths Falls on Sunday, May 6, 2012 Gerald Elmer Weekes in his 91st year. Gerald was predeceased by his parents, Fred and Evelyn (Bass) Weekes. ... Gerald will be fondly remembered by his many extended family and friends in the Smiths Falls and Lombardy communities. Friends may pay their respects at the Blair & Son Funeral Home, Smiths Falls on Wednesday, May 9, 2012 from 2 to 4 and 6 to 8 p.m. Funeral Service will take place in the Chapel on Thursday at 11 o'clock. Interment will follow at the Union Cemetery in Lombardy. For those who wish, memorial contributions may be made to the Canadian Bible Society, the Lombardy United Church or the charity of your choice.