Mary Josephine (Minnie) Weekes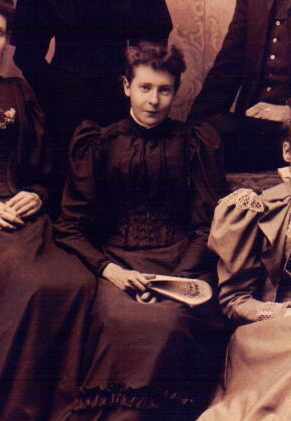 Minnie was born in Lombardy in 1870. Her birth registration #7953 lists her middle name as "Emeline".
She appears on the 1901 census as part of household #80, the family of George O. and Ivy Weekes in Smiths Falls.
At the time of her young death in 1903 was living in Village of Toledo. Her attending physician was a Dr. Conerty, possibly her first cousin James Conerty, son of Charlotte (Weekes) Conerty. Cause of death is listed as "decline - 10 months". Her religion was listed as Methodist. Her death was registered by "Somerville", probably either her sister Eliza or Eliza's husband, John Somerville.
Athens Reporter - Mar. 11, 1903:
"At the home of her sister Mrs Somerville, Toledo, Miss Minnie Weeks died. Burial at Lombardy."