Charlotte Weekes and Thomas Burgess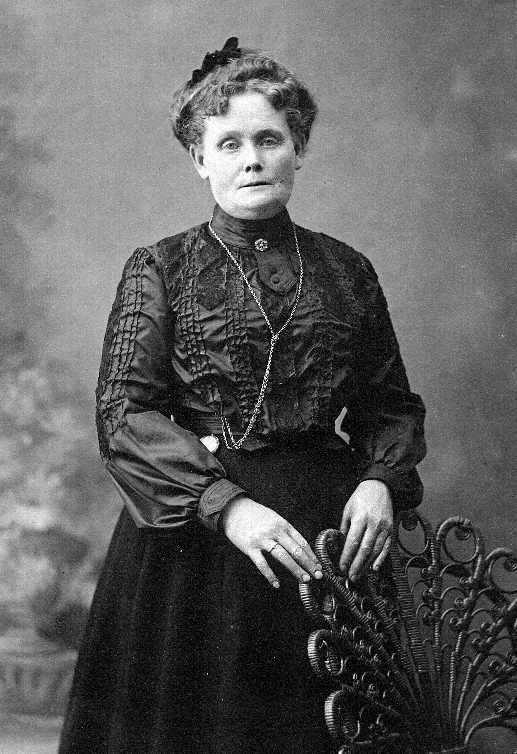 Perth Courier, Jan. 26, 1877 - Burgess-Weeks - Married, at the residence of the bride's father, on the 23rd Jan., by Rev. A. L. Peterson, Mr. Thomas Burgess of Carleton Place, to Miss Charlotte (Weeks), third daughter of Mr. E. F. Weeks of Lombardy.
Thomas Burgess' maternal grandparents were Samuel Taylor and Ann Leach. His great grandparents were William Leach and Ann Edwards. The birth registrations for Lawruce and Bella list Thomas as a section foreman for the CPR, living in Carleton Place.
Thomas' bothers and sisters were:
Samuel Burgess, Cobden ON, married Ellen Smith
William Burgess, Eganville ON, married Eliza Martin
Joseph Burgess, Weston ON, married Maria Wickware
John Henry Burgess, Pipastone Manitoba, married Ellen Lingo
Nathaniel Burgess, Carleton Place ON, married Frances Moss
Mary Burgess, Oak Lake Manitoba, married Adam Wright
Eliza Burgess, Smiths Falls ON, Patrick Collin (2nd. husband William Leach)
Ann Burgess, Smiths Fall ON, married John A Boland
Jane Burgess, Smiths Falls ON, married George Conlin
Elizabeth Burgess, Perth ON, married John Fred Free
Sarah Burgess, Hamilton ON, married Robert Cowie (2nd husband William Boland)
Marie Burgess, unknown, married Thomas Smith of New York
Nathaniel Burgess
Nathaniel was Thomas Burgess' brother. In the picture below, the bride is Mary A Burgess. The matron of honour is her sister, Martha Burgess. Both are daughters of Nathaniel, brother of Thomas Taylor Burgess. The groom is Charles R Stoddard and the best man is John Boland (son of Ann Burgess?)
December 25, 1902 at the home of Nat Burgess, Brick St, Carleton Place, ON