Jane Amelia Weekes (McGillivray)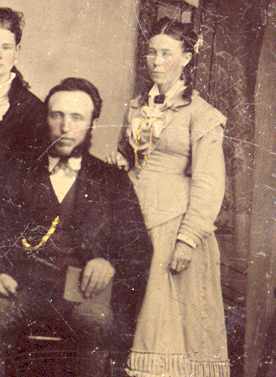 Jane Amelia Weekes (with William?)
Perth Courier, June 9, 1876
"At the residence of the bride's father on 26th May, by Rev A L Patterson, Mr Wm McGillivray, of Smiths Falls, to Miss Jane Amelia, eldest daughter of Edward F Weekes, Esq, JP of Lombardy."
From: http://homepages.rootsweb.com/~maryc/leeds76.htm
[Note that there are a few factual typos in the original version of this report.]
"5527-76 William McGILLIVRAY, 32, widower, mechanic, Orkney Island Scotland, Smith Falls, s/o James & Ellen, married Jane Emilia WEEKES, 27, Smith Falls, Lombardy, d/o Edward F. & Emelia, witn: Alexander McGILLIVRAY of Smith Falls & Anna McGREGOR of Lombardy, 2 June 1876 at Lombardy, Elmsley"
At the time of the registration of William Jr.'s birth, William Sr. was listed on the birth registration as a carpenter. Later, William worked at the police station, and Jane cooked meals for the prisoners. They lived at 52 Market St., Smiths Falls. William had children, Madeline, James and Horatio, from his first marriage (Marian Rathey 1842-1872). Jane and William's son Stan worked on the CPR. William (called Ginny) was a butcher, with no family. Mary was known as Minnie.
James, Horatio and William were among the people who migrated into Smiths Falls in the 1870s and 1880s. James was a carpenter. Horatio was a grocer. William was a blacksmith.
---
William Edward McGillivray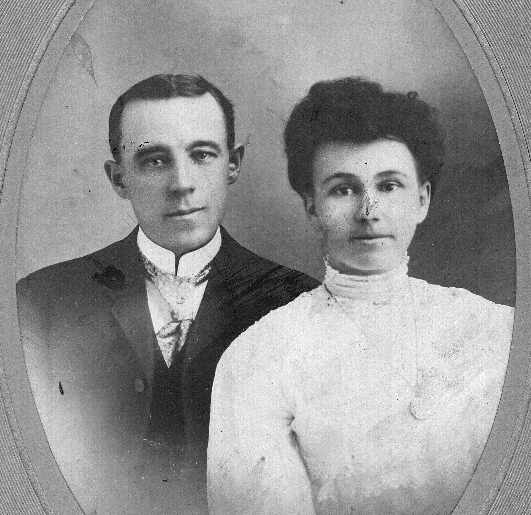 William was a blacksmith when he first moved to Smiths Falls from the farm. Later, he was a butcher, and was known by the name "Ginny".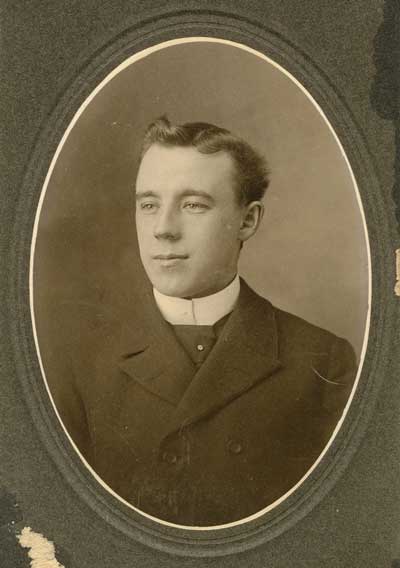 1911 Census Smiths Falls ON, page 2
9 17 McGillivray William E. M Head M Apr 1878 33
10 17 McGillivray Etta F Wife M Sep 1878 32
11 17 McDonald Maria F Mother-in-law W May 1849 62
1933 Smiths Falls Voters List
McGILLIVRAY, Etta, Church, 246-7, pt, 071 HW mf mw SF
McGILLIVRAY, Wm., Church, 246-7, pt, 071 Bu j o m SF
1940 Smiths Falls Directory
McGillivray, Wm. E.; 13 Church E.
1943
---
Mabel McGillivray