John McAuley and Ann
We do not know very much about John McAuley and his family. This page collects some known facts, but some of the connections are speculative.
The spelling of the last name is a source of much confusion. It is spelled in various sources as "McCauley", "McAuley" and in the 1851 S. Elmsley Census, "MaCuley". Daughter Mary Jane's death announcement has "McAuley", but her gravestone has "McCauley". Any attempts at research for this family needs to consider that at least those two variations were in common, interchangeable use.
John's death announcement says that he was a native of County Derry, but his death registration says he was born in County Antrim. Daughter Mary Jane's obituary says that she "was born in County Derry, Ireland, in 1827, and in 1833 came with her family to this place, settling on the Gould farm."
The 1822 Burgess Twp. census includes a John McCaulley family, that included 3 males and 2 females. This is probably just coincidence since Mary Jane's obituary says that she came to Canada from Ireland in 1833.
Searches of the 1831 Co. Derry census shows many McAuley entries (under various spellings), but does not clearly show the family of John and Ann.
1848 - Elmsley Leeds Census - Reel M5910
The 1848 census does not include any McAuleys, but is sometimes damaged, out of order and incomplete.
1851 Census - Elmsley, Leeds - Reel C11733
District #1; Sheet #20; Family #157, page 39
Line
Name
Profession
Place of
Birth
Religion
Age at
Next Birthday
Kind of Residence
41
John Maculey
Farmer
Ireland
C.E.
57
Shanty
42
Ann Maculy
Ireland
C.E.
53
The 1851-2 Agricultural Census of South Elmsley shows John at Lot 12, Concession 3, with 40 acres, 15 of which were under cultivation. 7 acres were in crops (2 acres of wheat in 1851) and 8 were pasture. 25 acres were wood or wild.
1861 Census - Elmsley, Leeds - Reel C1044, pg. 24
Edward F. Weekes was the enumerator for this census.
Name
Occupation
Place of
Birth
Religion
Age
Notes
John McAuley
Farmer
Ireland
C of S
70
Log house, 1 story
Ann McAuley
Ireland
C of S
66
Joanna Looby
C of E
15
non family member
The 1861-62 Map of South Elmsley Township shows property owned by J McCauley on Lot 12, Concession III, near what we now know as the Bay Road.
John McAuley's house was used as one of five ward polling stations for township elections. (Kennedy)
John appears in the 1871 census, but not Ann, so she may have passed away by then.
1871 Census - Elmsley, Leeds, page 4
Microfilm reel: C-10,004
Name
Occupation
Sex
Place of
Birth
Religion
Age
Origin
McAuley, John
Farmer
Male
Ireland
Presbyterian
74
Irish
MCAULEY , PATRICK
Stray: Individual bears a different surname than the head of the family. Also, Roman Catholic, so not likely part of the John McAuley (Church of England, Church of Scotland, Presbyterian) family.
Sex: Male
Age: 60
Birthplace: IRELAND
Religion: Roman Catholic
Origin: IRISH
District: LEEDS & GRENVILLE NORTH ( 070 )
Sub-district: Elmsley ( B )
Page: 13
Microfilm reel: C-10,004
Reference: RG31 - Statistics Canada
Perth Courier, Jan. 12, 1877 - "On Mon eve, 1st Jan, at the advanced age of 89 years, John McAuley, a native of Co Derry, Ire, and father-in-law to Mr E F Weekes, Lombardy." [Note: John's death registration indicates Dec. 31, 1876]
Hannah McAuley and William Ringer
Rev. George Romanes, Church of Scotland marriage journal, page 101, 1844 - March 8 1844 William RINGER to Hannah MCAULAY both of Elmsley. Wit: W. James, J. McAulay [probably the father and not the brother, as the presumed John Jr would have been only 14]
1851 Census - Elmsley Twp, Leeds
Page
Line
Household
Last
Name
First
Name
Origin
Religion
Age
33
13
118
Ringer
William
Eng
CE
29
33
14
118
Ringer
Hannah
Ire
CE
29
33
15
118
Ringer
John
CW
CE
7
33
16
118
Ringer
William
CW
CE
4
33
17
118
Ringer
James
CW
CE
1
1871 Census - Smiths Falls Village
Page
Line
Household
Last
Name
First
Name
Origin
Religion
Age
Trade
14
8
058
Ringer
William
Eng
CE
48
Labourer
14
9
058
Ringer
Hannah
Ire
CSC
47
Spouse
14
10
058
Ringer
William
ON
CE
21
Shoemaker
14
11
058
Ringer
James
ON
CE
19
Machinist
14
12
058
Ringer
Henry
ON
CE
16
School
14
13
058
Ringer
Albert
ON
CE
14
14
14
058
Ringer
George
ON
CE
13
School
14
15
058
Ringer
Levi
ON
CE
11
School
14
16
058
Ringer
Elizabeth
ON
CE
9
School
Perth Courier, April 7, 1876 - Ringer—Died, at Smith's Falls on Monday, 3rd inst., Mr. William Ringer, aged 53
Children:

John Ringer (1845 - )

William Ringer (1847 - )

James McAuley Ringer (c.1850 - )

Henry Ringer (1856- ) m. Mary Jordan (c.1858 - ) 8.23.1877
5208-77 (Lanark Co): Henry RINGER, 24, butcher, Smiths Falls, same, s/o William RINGER & Hannah MACALDEY, married Mary JORDAN, 18, Smiths Falls, same, d/o Andrew JORDAN & Eliza CARROLL, witn: Archie HERRON & Ann McTAVISH, both of Smiths Falls, 23 Aug 1877 at Smiths Falls

William Henry Ringer (1886- ) m. Ethel Helena Ryan (1887 - )

Albert Ringer (January 15, 1857- 1950), m. Mary McLean (June 27, 1859 - Oct. 27, 1925)
Smith's Falls Record News, October 29, 1925: "A lady of irreproachable character and one who was very highly esteemed by her many friends in town passed away after a brief illness, in the person of Mrs. Albert Ringer who was before her marriage Miss Mary McLean. Up until a few hours before her death, Mrs. Ringer was in good health. She visited her daughter's home in Perth on Sunday and on Monday was apparently in normal health but early Tuesday morning she became ill and medical aid was summoned. Despite every effort, however, she died Tuesday night. Mrs. Ringer lived all her life in Smith's Falls. She was born here in 1859 a daughter of the late Mr. and Mrs. James McLean. She took an ardent interest in her church work and belonged to the Women's Auxiliary and the Women's Guild of St. John's Church of which she was a devoted member. Mrs. Ringer was also a life member of the Red Cross Society. She married Albert Ringer of town in 1887. Besides her husband she is survived by one daughter and two sons Mrs. Weston Walker of Perth, Harold Ringer of town and Howard Ringer of Creighton Mines, Ont.; also a sister Mrs. Margaret Pappin(?) of Ottawa and two brothers Martin McLean of town and Robert McLean of Finch. The funeral took place on Thursday afternoon from her late residence at 17 Lombard Street to St. John's Church. The service was performed by Rev. D'Arcy Clayton and interment was made in the public cemetery. The pallbearers were Messrs. Joseph Walker, Arthur Barrigar, William McDonald, H. Jones, William Lavender and James Ruterford. The beautiful floral offerings were: Pillow from family; sprays from Mr. J. Robinson, Mr. and Mrs. William Lavender, Mr. and Mrs. Joseph Walker and family; Mr. and Mrs. J. Cassell; St. John's W.A.; Mr. and Mrs. James Rutherford; Mr. and Mrs. George Clemo; Todd Lee; Mr. and Mrs. William Pappin of Ottawa, Mr. and Mrs. W. Walker and family of Perth. Wreaths came from Rae Brothers; Wood Department of Frost and Wood; Mr. and Mrs. Charles Dealth(?), Mr. and Mrs. E.O. Montgomery of Weyburn, Sask., and Mrs. Margaret Pappin of Ottawa. Those who attended from a distance were: Howard Ringer of Creighton Mines; Mr. W.H. Pappin, Mrs. Margaret Pappin, Mrs. A. St. James, Mrs. J.A. Smith all of Ottawa; Mr. and Mrs. Weston Walker, Mr. Walter W. Walker and Mrs. J. Jacklin of Perth.
Grave: Hillcrest Cemetery, Smiths Falls ON


1901 Smiths Falls ON Census
Line
Household
Name
Sex
Relationship
Marital
Birth
Year
Age
48
90
Ringer Albert
M
Head
M
Jan 15
1857
44
49
90
Ringer Mary
F
Wife
M
Jun 27
1859
41
50
90
Ringer Howard M.
M
Son
S
Nov 4
1888
12
1
90
Ringer Harold
M
Son
S
Jun 14
1891
9
2
90
Ringer Hazel
F
Daughter
S
Jan 18
1896
5

Howard Milton Ringer (November 4, 1888 - ) m. Henrietta Newman / McMillan
19468-25 Howard Milton RINGER, 37, clerk, Smiths Falls, Creighton Mine, s/o Albert RINGER, b. Smiths Falls & Mary McLEAN, married Henrietta McMILLAN, 27, widow, Nairn Centre Ont., Creighton Mine, d/o Richard John NEWMAN, b. Arnprior & Helen M. SMITH, witn: K.J. & Helen NEWMAN (bride's parents) of Creighton Mine, 12 Dec 1925 at Sudbury

Inco Triangle - April 1848



Marguerite Ringer ( - 1928)
Albert Ringer (c.1928 - August 14, 2008) m. Gladys Dumphy
RINGER, Albert -of Hanover passed away at St. Michael's Hospital, Toronto on Thursday, August 14, 2008. He was 80. Born in Creighton Mine, Ontario, son of the late Howard and Henrietta (Newman) Ringer. Albert was the warehouse foreman with Ontario Hydro until retiring. Survived by step-daughter Faith (Allen) Zoldy of Port hope, grandchildren Derek (Catherine) Zoldy of Cobourg, Gregory (Carole) Zoldy of Owen Sound, great-grandchildren John, Jacob, Alicia, Emma and Abygail. Also survived by sister Hazel (Richard) Trembley of Lively, Ontario, sister-in-law Betty (Bob) Clark of North Bay. He had 12 loving nieces and nephews and several great-nieces and nephews. Predeceased by wife Gladys (Dumphy) Ringer, sisters Marion, Marguerite, Norma, Doris, brothers Walter and Howard. A graveside memorial service was held at the Hanover Cemetery on Tuesday, August 19, 2008 at 11:00 a. m. Rev. John Polacok officiating. Memorial donations to the Arthritis Society would be appreciated as expressions of sympathy. MIGHTON FUNERAL HOME, Hanover assisting with arrangements.
Hazel Ringer (c.1939 - 2016) m. Richard Frederick Tremblay
In Loving Memory of Hazel Trembley (nee Ringer) 77 years. Passed away Sunday, June 26th, 2016 at Extendicare Falconbridge, Sudbury.
Beloved wife of Richard Trembley. Loving mother of Michael (wife Brenda) Trembley and Michelle (husband Jason) Ashley. Natural mother of Dawn Smith of British Columbia. Loving grandmother to Brooklyne, Jenassee, Rachel, Adam, Elizabeth, Paul and Everest. Predeceased by her parents Howard and Henrietta, and her siblings Albert, Doris, Norma, Walter, Marian, Marguerite and Howard. Sadly missed by nieces and nephews. Special thanks to the staff of Extendicare Falconbridge, 3 West for their care and kindness. Memorial Gathering at the Jackson and Barnard Funeral Home Fellowship Room 233 Larch Street, Sudbury Thursday, July 7th, 2016 from 2:00 P.M. to 4:00 P.M. We lost her before she died… may she rest in peace at last. Donations to the Alzheimer Society would be appreciated.
Marian (Bishop)
Norma (Beaupre)
Doris (Pelletier)
Walter Ringer
Howard Ringer

Harold Sidney Ringer of Smiths Falls (June 14, 1891 - ) m. Hilda Esther Kendall
14439-23 Harold Sidney RINGER, 30, clerk, Smith Falls, same, s/o Albert RINGER (b. Smith Falls) & Mary McLEAN, married Hilda Esther KENDALL, 18, England, Smith Falls, d/o Alfred KENDALL (b. England) & Elizabeth GRIFFEN, witn: Weston WALKER of Perth & Hazel RINGER of Smith Falls, 16 May 1923 at St. Johns Church, Smith Falls

William Milton Ringer (c.1924 - December 23, 1947)
WILLIAM M. RINGER. SMITHS FALLS, Dec. 31. (Special) The funeral was held Thursday of William Milton Ringer, 23-year-old son of Mr. and Mrs. Harold Ringer, Smiths Falls, and who died at a Woodstock hospital on Friday, December 23, 1947, following a long illness. He was born here and attended school until illness forced his going to hospital. In religion he was a member of - the Anglican Church. He is survived by his parents, two sisters, Betty and Edith, Smiths Falls, and three brothers, Donald, of Toronto, and Robert and Larry at home. The funeral was held from his parents' residence' to the St. John's Anglican Church where Rev. G.-Sadler officiated at the services. Burial was at Hillcrest cemetery.
Edith May Ringer m. James O. Griffith (1924 - 2004)
Apr. 19, 1930 - Jun. 30, 2010
Born Edith May Ringer April 19,1930 at Smiths Falls, Ontario. Went to be with our Father in heaven, peacefully, on June 30, 2010, at the Convalescent Home of Winnipeg, where she resided for the past six years. Beloved wife of James (Jimmy) Griffith, WWII vet. Cherished mother of Linda (Randy), Betty Jane (Bob), Melanie (David), Cynthia (Wayne), Nancy (Bill), James (Cindy), and Mary Esther. Survived by brother Don. Predeceased by siblings Betty, Charlie, Billy, Robert and Larry. Loved by 11 grandchildren and 5 great grandchildren. Edith was a totally devoted wife and mother who gave unconditionally to her family and her community. Funeral Seervice will be held in Smiths Falls At St John's Anglican Church, George Street, Friday July 9 at 11:00 a.m. Intermernt Hillcrest Cemetery.
Grave: Hillcrest Cemetery, Smiths Falls ON
Donald Ringer (c.1927 - April 10, 2013) m. Betty Evoy

Obituary for Donald Ringer
Suddenly at Smiths Falls Hospital on April 10, 2013 in his 86th year. Beloved husband of Betty (nee Evoy). Loving father to Jeffrey and Lisa. Dear grandfather to Ryan, Aaron and Casey. Predeceased by his son Brent, parents Harold and Hilda Ringer and by his siblings Betty, Edith Mae, Robert and Larry. Fondly remembered by many great-grandchildren, nieces, nephews, relatives and friends. Friends are invited to visit with the family at Lannin Funeral Home, Smiths Falls on Friday, April 12, 2013 from 6-8 pm. A funeral service will be held in the chapel on Saturday, April 13, 2013 at 11 o'clock. Interment to take place at a later date. As expressions of sympathy donations to any charity of your choice would be appreciated. Online condolences available at www.lannin.ca
Betty Ringer
Robert K. Ringer (1931 - 1994) m. Violet J. Morgan
Grave: Hillcrest Cemetery Smiths Falls ON
Lawrence Ringer (November 8, 1942 - August 31, 2006) m. Marion Daniels
Grave: Hillcrest Cemetery, Smiths Falls ON

Hazel Irene Ringer of Perth (January 18, 1896 - 1994) m. Walter Weston Walker (1870-1942)
14479-23 Walter Weston WALKER, 27, fruiterer, Kingston, Perth, s/o Walter William WALKER (b. Ont) & Mary E. WESTON, married Hazel Irene RINGER, 27, Smith Falls, same, d/o Albert RINGER (b. Ont) & Mary McLEAN, witn: Howard M. RINGER of Smith Falls & Edith WALKER of Perth, 26 Sept 1923 at Smith Falls
Perth Courier, Oct. 17, 1924 - Walker—Birth, at the Perth War Memorial Hospital, on Saturday, Oct. 11, Mr. and Mrs. W. Weston Walker, of a son.
Grave: Elmwood Cemetery, Perth ON

George Ringer (May 1866- ) m. Sarah Gilhuly (June 1862 - 12.18.1901)
Husband of Emily Frances Hodgkins and Sarah Ringer
013022-01 (Lanark Co.) George RINGER, 41, machinist, Smiths Falls, Smiths Falls, s/o William RINGER and Hannah McCAULEY, married Sarah GILHULY, 37, Montague, Smiths Falls, d/o James GILHULY and Ann CRAWFORD, witn: Albert RINGER and Mary RINGER, both of Smiths Falls, 18 Dec 1901 at Smiths Falls



1911 Census - Smiths Falls
Line
Household
Name
Sex
Relationship
Marital
Birth
Year
Age
24
60
Ringer George
M
Head
M
May
1866
45
25
60
Ringer Sarah
F
Wife
M
Jun
1862
48




Harriett R. Ringer (1881-1955) m. Charles James Beaith (1879-1969)
010440-02 (Lanark Co.) Charles J. BEAITH, 24, machinist, Appleton, Smiths Falls, s/o James BEAITH and Mary CHEATERS, married Harriett R. RINGER, 21, Smiths Falls, Smiths Falls, d/o George RINGER and Emily HODGKINS, witn: George RINGER and Albert J. PAPPIN, both of Smiths Falls, 26 Nov 1902 at Smiths Falls
Grave: Hillcrest Cemetery, Smiths Falls



1911 Census - Smiths Falls
Line
Household
Name
Sex
Relationship
Marital
Birth
Year
Age
11
138
Beath Charles
M
Head
M
Feb
1879
32
12
138
Beath Hattie
F
Wife
M
Feb
1883
28
13
138
Beath Alan
M
Son
S
Jul
1905
6
14
138
Beath Harold
M
Son
S
Nov
1906
5
15
138
Beath Kenard
M
Son
S
Jul
1905
6
16
138
Beath Wallice
M
Son
S
May
1908
3
17
138
Beath Norma
F
Daughter
S
Apr
1902
9




Norma Beaith (1902 )
Alan Beaith (1905 - )
Kenard Beaith (1905 - )
Harold Grant Beaith (1906 - ) m. Marion Alice Reed (c.1907 - )
38470-26 Harold Grant BEAITH, 20, grocer, Smiths Falls, same, s/o James Charles BEAITH, b. Ramsay twp & Harriet RINGER, married Marion Alice REED, 19, clerk, Smiths Falls, same, d/o John Alexander REED, b. Lansdowne twp & Catherine LECHER (deceased), witn: James & Lenna McCULLOCH of Smiths Falls, 28 Sept 1926 at Smiths Falls
Wallace Beaith (1908 - )

Levi Ringer (c.1860 - )
Elizabeth Ringer (April 15, 1863 - ) m. James Foster (September 13, 1860 - )

1901 Census Smiths Falls
Line
House
Name
Sex
Relationship
Marital
Birth
Year
Age
40
17
Foster James
M
Head
M
Sep 13
1860
40
41
17
Foster Elizabeth
F
Wife
M
Apr 15
1863
37
42
17
Ringer George
M
Lodger
W
Oct 7
1858
42
43
17
Ringer James
M
Lodger
S
Sep 9
1885
15
Mary Jane McAuley and Edward F. Weekes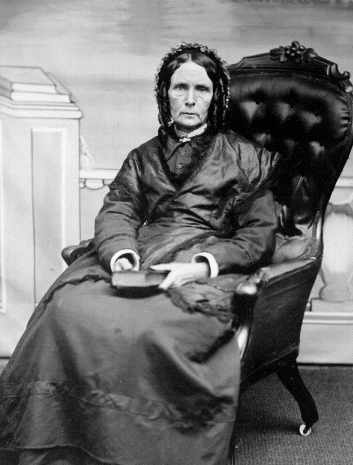 Part 1: Johnstown District Marriage Register 1787-1850
Archives of Ontario Microfilm MS 248 Reel 3
transcribed by Kathie McCutcheon-Gawne
Marriages performed by Rev. George Romanes Church of Scotland
In 1843 George Romanes is listed as minister of the Presbyterian Church
"Sept. 1 Edward F. WICKS, merchant, to Mary Jane MCAULEY, spinster, both of Elmsley, by license. Wit: John McAuley, William James, both of Elmsley, both yeoman."
1851 Census for the Township of South Elmsley
Visit
Name
Given Name
Occupation
PofB
Religion
Other Res.
Age
78
Weeks
Edward F.
District surveyor
Ire
PCC
31
78
Weeks
Mary Jane
Ire
PCC
23
78
Weeks
Joseph
CW
PCC
6
78
Weeks
Jane Sandra
CW
PCC
4
78
Weeks
Elisa
CW
PCC
2
78
Weeks
Charlotte
CW
PCC
1
78
Ritchie
Mary Ann
CW
CE
14
Perth Courier, June 25, 1897
"An Early Settler Gone. - The Smith's Falls Record notes the death of an early settler of South Elmsley: - Another of the early settlers of this part of the country passed away last Saturday morning in the person of Mrs. E.F. Weeks. Deceased was born in County Derry, Ireland, in 1827, and in 1833 came with her family to this place, settling on the Gould farm. A few years later she married Mr. E.F. Weeks, who for some years taught school in this vicinity and later at Lombardy. The latter died about sixteen years ago."
John McAuley Jr.
There is a John McCauley Jr. who appears in Smiths Falls records as a wagon maker. He may have been a child of this family. In the 1851 Smiths Falls Census, John McCauley Jr. is recorded as Irish origin, Church of Scotland, aged 21, single, male, Wagonmaker. At an age of 21 (born c.1830) he is a good fit for John and Ann McAuley, who came to Canada around 1833, and had daughter Mary Jane who was born in 1827.
1851 Census - Town of Smiths Falls
Name
Born
Religion
Age
Status
Occupation
Page
McCauley, John Jr.
Ire.
C/S
21
S/M
Wagonmaker
6